On the fourth day, it is recommended to go to the Mojave Desert in the southwestern United States and experience the fun of driving off-road in the desert. The desert stretches across southeastern California, northwestern Arizona, Utah and southern Nevada. An area of more than 22,000 square meters is a typical basin terrain with a special western desert view. There are mountains and water in the Mojave Desert, as well as national parks. Cross the desert and arrive in Las Vegas, one of the world's four largest casinos, in the afternoon.
Punch items
1. Las Vegas Casino
If you are more interested in game games, you can try a small knife in the casino, but remember not to fight, just click it. Of course, it depends on personal choice, just be happy. Las Vegas basically has a casino in every hotel. If you have a partner who has certain requirements for the casino, you can try the Venetian, Bellagio, Wynn and Caesars Palace.,
Tips:
Here, I would like to remind friends who want to come to Las Vegas to pay attention to two issues when taking pictures: one is not to shoot at the table, especially the table where someone is playing, and the other is not to shoot at the person. Otherwise, you may be "invited" out.
2. Cirque du Soleil
In addition to the various colorful casinos, the Las Vegas theater show is also a luxury feast not to be missed. From circus to sky show, magic song and dance show, you will always find your favorite show.
Cirque du Soleil is the world's largest drama production company. It is famous for its luxurious and shocking stage performances. With its diverse styles and excellent productions, it has always maintained its status as the big brother of the show.
Cirque du Soleil recommended repertoire:
(1) O show/O show
O Show, resident in the Bellagio, is one of the most famous show in Las Vegas. The background music played live brings together more than 80 performers from all over the world with highly skilled actors. It is a luxury version of the global talent show.
Time: About 90 minutes, except Tuesday and Tuesday, 19:00 and 21:30 every day
Location: Bellagio (Bellagio), 3600 Las Vegas Boulevard South, Las Vegas Strip, Las Vegas, NV 89109, USA
Audience requirements: more than 5 years old
(2) KA Show/KA Show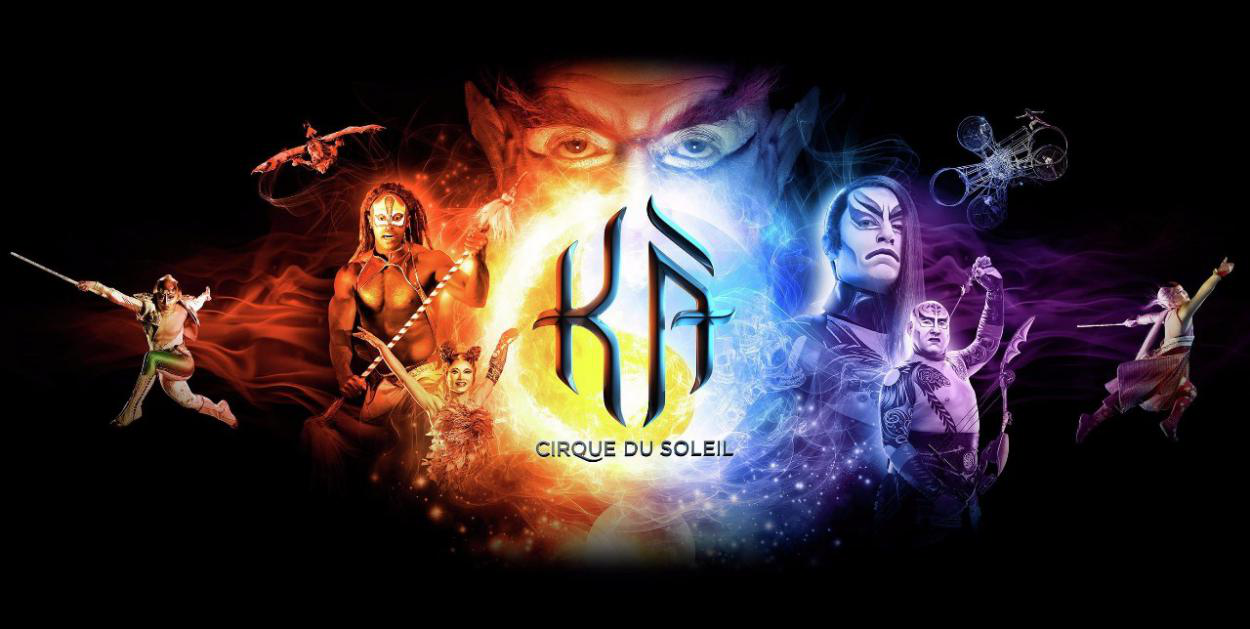 This is the Cirque du Soleil show's most expensive show. The script alone took a full four years to talk about, and it's a story about the twins. The MGM Hotel spent 165 million to create an exclusive stage for it.
Time: about 90 minutes
Location: MGM Grand Hotel, 3799 Las Vegas Boulevard South Las Vegas, Nevada 89109
Audience requirements: more than 5 years old
Urgent order contact customer service Las Vegas Show Cirque du Soleil Card Show/KA Show KA Show Electronic Show Ticket (optional seats/scanning codes are available)
Free ticket delivery / multi-time selection / epic feast / Russ must-see show /
(3) Mystere/mysterious show
The Mystere mystery show covers trapeze, rocker flip and other N multi-acrobatics projects. The music in the play from the Celtic style to the sound of Africa is fascinating. It is the oldest classic show of Cirque du Soleil.
Time: about 90 minutes, except Thursday and Friday, 19:00 and 21:30 every day
Location: Treasure Island Hotel (Treasure Island), 3300 Las Vegas Blvd S Las Vegas, NV 89109
Audience requirements: more than 5 years old
Cirque du Soleil KA Show
"KA" is an unprecedented theatrical performance produced by the world-renowned circus Cirque Du Soleil. Cirque du Soleil was founded in Quebec, French-speaking Canada. The official establishment was in 1984. However, the origin of the troupe should be traced back to the summer of 1982. A Cirque Du Soleil Cirque du Soleil that brought visual shock to the world with a new look was born.
3. Las Vegas Bellagio Fountain
Version:1.0 StartHTML:000000215 EndHTML:000005264 StartFragment:000004729 EndFragment:000005202 StartSelection:000004729 EndSelection:000005202 SourceURL:http://www.mafengwo.cn/gonglve/ziyouxing/123290.html 给你十天,洛杉矶及周边怎么玩?收下这份旅行打卡指南 – 马蜂窝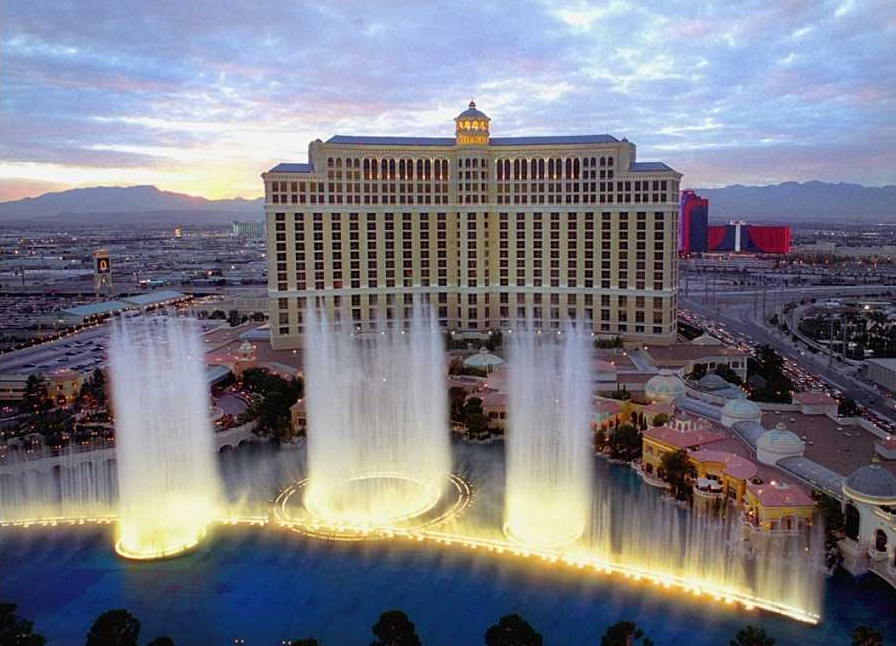 The artificial lake in front of the Las Vegas Bellagio hotel has an area of 32,000 square meters. 1,200 nozzles and 4,500 lights jump synchronously with the melody of the music. Several hundreds of water jets are sprayed together, up to more than 80 meters, costing 10 100 million US dollars to create this "water ballet". The shape of the music and fountain is different each time, and it is matched with the night city lights. This situation is also very romantic, and it is strongly recommended to punch in.
Performance time:
Monday-Friday, 3pm-8pm (performed every 30 minutes), 8pm-12am (performed every 15 minutes);
Saturday, Sunday and public holidays, 12pm-8pm (performed every 30 minutes), 8pm-12am (performed every 15 minutes)
Bellagio Music Fountain Performance
·The music fountain is built in front of the beautiful lake hotel, with 1200 nozzles and 4500 lamps, which is very spectacular. ·The direction and height of the fountain's spray are all arranged by computer program and matched with different music to achieve the best artistic effect. ·Here appeared at the end of the movie "Eleven Rohan" starring George Clooney, Brad Pitt and Julia Roberts.
Food recommendation
Many hotels here have seafood buffet restaurants. As the birthplace of the buffet, the Las Vegas buffet is really great. It is attached to the hotel. The buffet will definitely not smash its signatures. Here, enjoy the seafood feast.
If you miss the domestic food, you can go to Russ Chinatown to find a familiar taste.
hotel introduction
1. Treasure Island Hotel and Casino
Located on the Las Vegas Strip, the hotel has 10 restaurants, 6 bars and a seasonal outdoor swimming pool. The hotel has a large casino, fitness center, games room, spa and wellness center, and provides laundry and dry cleaning services, as well as a small church and various shops.