Day3 Los Angeles: Avenue of Stars-Dolby Theater-Universal Studios
To Los Angeles had to punch the card series, is the main theme of our day. We went out at about 8:30 in the morning and went directly to the star-studded Hollywood Walk of Fame. Hollywood movies are often watched, but most of the names engraved in the stars cannot be called. I always feel that English names are particularly confusing (mainly because my English level stays at ABC, shame). Both Dolby Theater and Chinese Theater are near the Avenue of Stars. Those who are interested can take a look. Dolby Theater is best to buy tickets one day in advance, in case the tickets are sold out. In the afternoon at Universal Studios Hollywood, in addition to fun projects, don't miss the delicious food in the park.
Punch attractions
1. Avenue of Stars
Location: Hollywood Boulevard & N Highland Ave, Los Angeles, CA 90028, USA (between Gower Street and La Brea Avenue)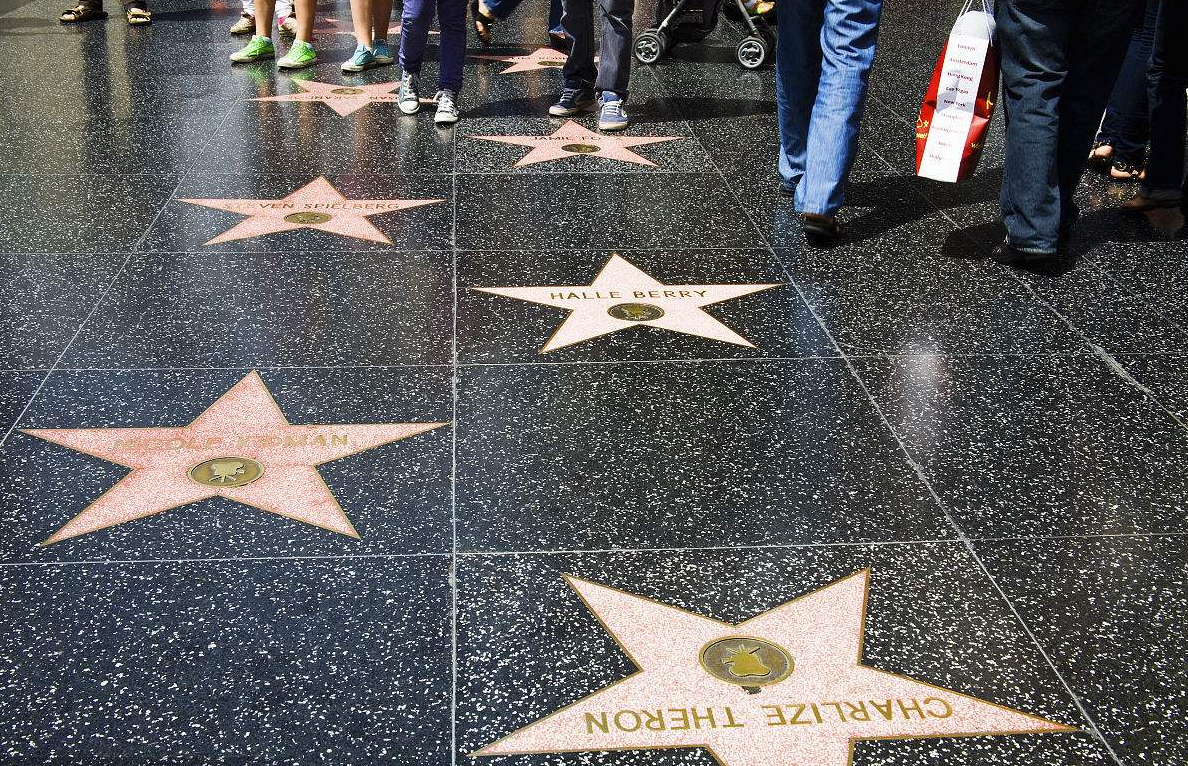 Opening hours: all day
The Hollywood Walk of Fame is a sidewalk that stretches along Hollywood Boulevard and Vine Street in the United States. There are more than 2,000 star medals with Hollywood celebrity names in honor of their contributions to the entertainment industry.
Joan Woodward is the first celebrity to be given a star, and the Backstreet Boys Group is the 2495th star to enter the Hall of Fame. In addition, Chinese stars such as Bruce Lee, Jackie Chan, brother Leslie Cheung, and Li Min also left their own stars here. When you come here, you must take pictures of your favorite stars, and the stars you love have also been here.
Tips:
In addition to the names of idols, there are some image signs (five types) on the stars of the Avenue of Stars:
1. The camera indicates that the actor has contributed to the film industry;
2. The TV shows that this may be an excellent talk show host;
3. Gramophone records are naturally excellent singers;
4. Broadcast microphone is to praise the announcers for their contribution to the broadcasting industry;
5. The tragicomedy mask recognizes the contributions of stage artists to the drama.
Hollywood Walk of Fame
·The Hollywood Walk of Fame was built in 1958. It is a sidewalk that stretches along Hollywood Boulevard and Vine Street in the United States. It is a famous cultural and historical landmark in Los Angeles. · There are more than 2,000 star medals on the streets with Hollywood celebrity names to commemorate their contribution to the entertainment industry. · The position of the star medal on the avenue will be permanently changed unless the location is occasionally changed due to nearby construction or other reasons.
2. Dolby Theater
Hollywood's iconic building, the permanent venue of the Oscar Party. The theater provides VIP tour services. You can visit the theater under the guidance of a guide and learn about the history of the theater. The visit is conducted every day, and you need to call in advance to make a reservation to determine the time and fare. Take a bus or subway, get off at Hollywood&Highland Station and walk for 1 minute.
Tickets: $19/adult; $15/65 and over 17 years old; free/3 under
Opening hours: The itinerary for visiting the theater is from 10:30-16:00 in the morning, every half an hour
Location: 6801 Hollywood Blvd, Los Angeles, CA 90028-6136r
3. Universal Studios Hollywood
Visit Universal Studios Hollywood, explore the newly opened Hogwarts Castle in April 2016, shop in Hogsmeade, and try several famous restaurants and desserts in the magic world. The splendid adventure rides and attractions here let people enter a magical world full of thrills and excitement. In order to enhance the tourist experience of Chinese tourists, Hollywood Bad Ball Studios newly added a sightseeing tour program with Chinese guides. Don't worry about the language.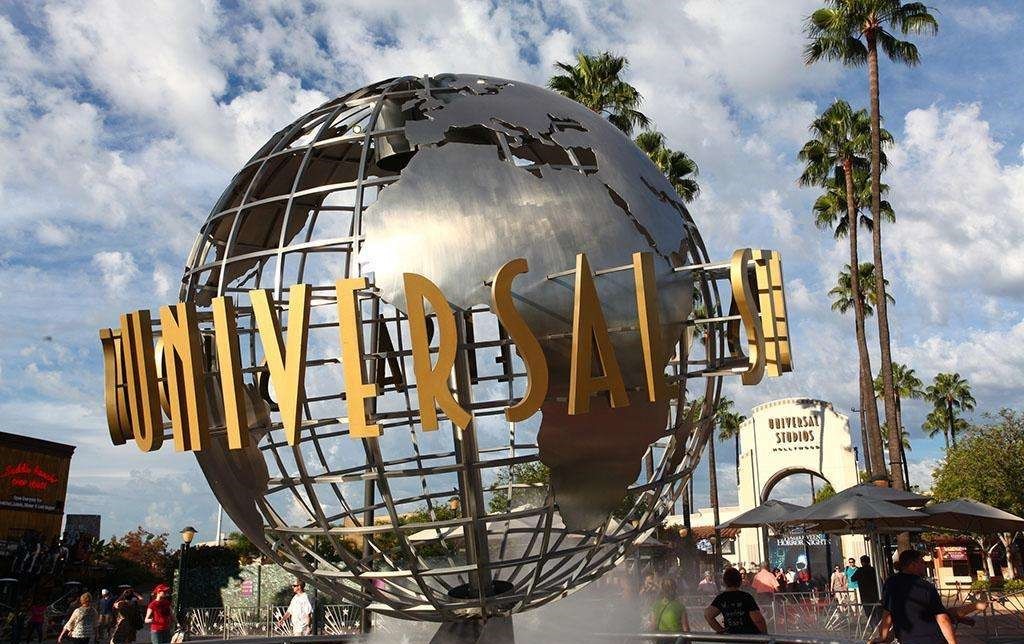 Universal Studios Hollywood offers various types of tickets for tourists to choose from, children under three years old (excluding three years old) are free of charge.
Tickets:
(1) 1 Day Pass (common ticket)
1-day ticket-selling price: $95
1-day discount ticket-selling price: $87, the discount is only for tourists under 48 inches tall, that is, under 122cm tall
(2) Front of Line Pass
1 day ticket-selling price: between $159~$179, the price will be higher in peak season
Location: 100 Universal City Plaza, Universal City, CAs
Gru'Lab Cafe
El Maggio's tortilla chips, Gru's backyard grilled chicken, Victor's grilled cheese with shredded pork sandwich, small yellow human sandwich, Dr. Nefario's laboratory salad, and delicious desserts, there is always a Your favorite.
Version:1.0 StartHTML:000000215 EndHTML:000005264 StartFragment:000004729 EndFragment:000005202 StartSelection:000004729 EndSelection:000005202 SourceURL:http://www.mafengwo.cn/gonglve/ziyouxing/123290.html 给你十天,洛杉矶及周边怎么玩?收下这份旅行打卡指南 – 马蜂窝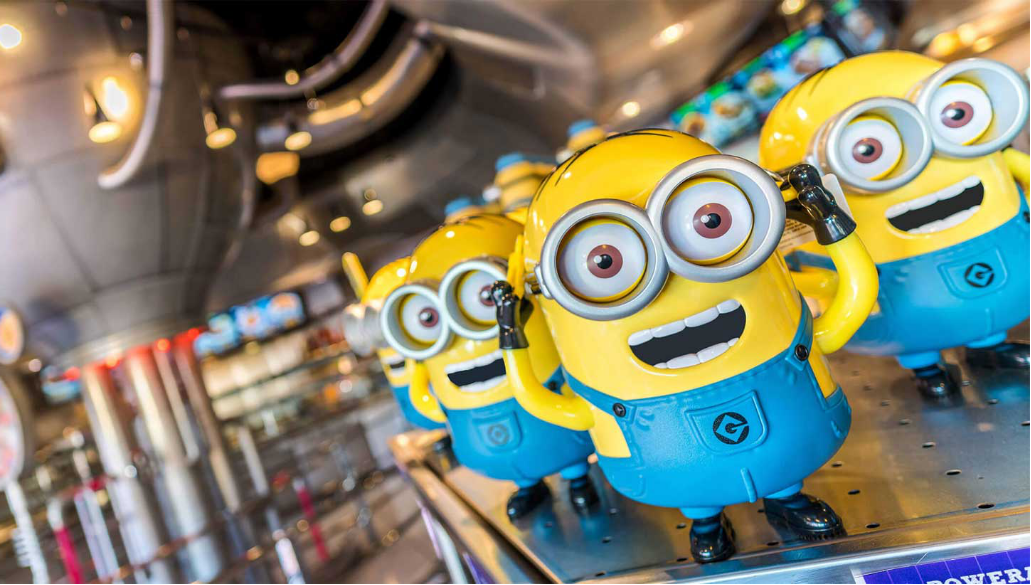 Hotel Check-in (Itinerary of Los Angeles City)
1. Millennium Biltmore Hotel
This must be highly recommended. Traveling to Los Angeles is an excellent choice to stay here.
The Millennium Biltmore Hotel is considered to be the most photographed building in Los Angeles. It has not only received many film industry leaders, such as animation masters Walt Disney, Mary Pickford, and Gold. Ginger Rogers (Ginger Rogers), many Hollywood classic movies have also been shot here. And every layout of the hotel is like a piece of art, and every inch of space has been presented on the screen, so it is reasonable that the Millennium Biltmore Hotel is known as one of the most charming places in Los Angeles.
Location: 506 South Grand Avenue, Downtown Los Angeles, Los Angeles, CA, 90071
It is a ten to twenty-minute walk to OUE Skyspace, Museum of Conteporary Art, Disney Concert Hall, The Broad Museum, Grand Central Market, and ten-minute walk The nearest subway station can be reached, and the 101 highway can be reached in five minutes by car.
Tips:
Hotel parking and occupancy: The hotel implements valet parking, which costs USD 35 per 24 hours, and you can pick up your car during the period. Hotel check-in is the same as other hotels, and an international credit card is required. At the same time, remember to ask for the wifi password of the room. The internet speed of this hotel is very fast.
Millennium International Hotel Los Angeles Biltmore
Must read The hotel is located in downtown Los Angeles. The rooms are decorated in rich, warm tones and provide a safe and a work desk. Each room is equipped with a coffee maker. Bee Bee can swim in the Roman-style indoor pool or relax in the hot tub. There is a gym to exercise. Sai Sai Restaurant offers Asian cuisine. Smeraldi's Restaurant serves Italian cuisine. The Gallery Bar and Cognac Room restaurant provide entertainment on Friday and Saturday nights. Tips The hotel does not support guests under the age of 21 to stay alone. Pershing Square Subway Station is a 4-minute walk away. The Museum of Contemporary Art and Walt Disney Concert Hall are an 8-minute walk away. Los Angeles International Airport is 18 km away.\